MER Vox Quarterly – Winter 2020
December 15, 2020
Curated by Keisha-Gaye Anderson
Mother is speaking. She is the quiet voice that speaks the loudest, especially when we are out of balance. From state violence to a global health crisis, the call for healing is louder than ever. These poems and stories speak from the perspective of the cosmic, divine, limitless mother. The mother who lives in the ocean, the trees, in every form of life on the planet, and also within the deepest depths of our subconscious mind. Mother is speaking. These works reveal what she has to say about where we've been and what she can tell us about who we really are. Listen.
Featured:
Awotunde Judyie Al Bilali
Barbara Conrad
Breena Clarke 
C. Jean Blain 
Dayna Patterson 
Holly Iglesias 
Janel Cloyd 
Keshni Naicker Washington 
LeConté Dill
Lisa Wujnovich 
Melissa Coss Aquino 
Mireya Perez-Bustillo
Pamela L. Laskin 
Sherese Francis
Art by Keisha-Gaye Anderson 
---
Curated by J.L. Scott
Parenting is always a challenge, even in the best of circumstances. Parenting during a pandemic, when fears for safety are high and opportunities for distraction and activity are limited, is especially challenging. Sometimes, though, the challenges we face end up shedding light on some aspect of ourselves, our lives, our children and yes, even our parenting, that ends making things better. The following works come from mothers covering the gamut of challenges, from the heart wrenching to the heart warming, during this time of Pandemic Parenting.
Featured:
Jane Yolen
Susan McGee Bailey
Serena Agusto-Cox
Rebecca Brock
Lisa Romano Licht
Chelsea Reiter
Alexandra Umlas
M.M. DeVoe
 image:
"All I have is yours" by Elise Gagliardi.   36×48 inches Oil on canvas.
---
Recent Book Reviews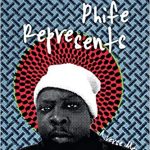 Mama Phyfe Represents by Cheryl Boyce-Taylor
Review by Nadia Wynter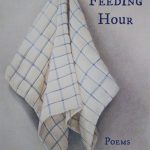 Feeding Hour by Jessica Gigot
Review by Suzanne Edison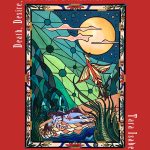 Death, Desire and Other Destinations by Tara Isabel Zambrano
Review by Emily Webber