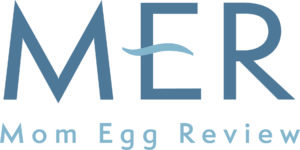 is a literary journal about motherhood. MER promotes and celebrates the creative force of mother writers and artists through publications, performances, workshops, and online, at www.momeggreview.com.
MER is about being a mother, in its many varieties. It is also about being a daughter, worker, partner, artist, a member of cultures and communities, and explores how these identities can collide and coexist.
We publish literature and art with ideas, exciting use of language, and strong creative energy. Our writers consider the body, work, family and societal roles, sex, local and global crises, and making art. The stories and poems—intelligent, irreverent, lyrical, funny, sharp—cast light on the multifaceted life experience of motherhood, and out from it.
MER is a proud member of the Community of Literary Magazines and Presses (CLMP). We adhere to their ethical guidelines for literary publications. Mom Egg Review is grateful to the Motherhood Foundation for sponsorship and assistance.
MER is made possible, in part, with a re-grant from the Community of Literary Magazines and Presses, supported by public funds from the New York State Council on the Arts, a state agency. Mom Egg Review is grateful for their support, as well for the support of individual donors. MER is under the non-profit "umbrella" of the Motherhood Foundation.

Notes from Our Readers
"Mom Egg is one of my favorite journals. Why? Because it believes that women's writing matters, and that mothers write and write well. That writing about mothers and mothering is important, varied, and interesting."

"What I like about the Mom Egg is that it takes the experience of mothering seriously — there are no sentimental poems in the issues, and it is open to work from a wide variety of aesthetics. The journal feels like a conversation."

"It's exciting to read every issue of the Mom Egg, like breaking open a fresh new collection of voices. …… there is something organic, unexpected, in each of the writings.  Raw honesty, truths arrived at by mothers and those writing about mothers.  Maybe the tie to mother is what also makes the writing earthy and connective…"

"You put together a great journal, great readings, and have created a great community for those who value motherhood and the arts—an intersection that is so fragile and in need of support …"
Contact MER
MER – Mom Egg Review
PO Box 9037
Bardonia NY 10954
[email protected] gmail.com
Thanks to our sponsors!