M.A.M.A. Issue 53
Jessica Caldas, Art and Dayna Patterson, Poetry
The Museum of Motherhood, ProCreate Project, and Mom Egg Review present M.A.M.A.: our collaboration celebrates the intersection of art and words. Wherever we live, work, and play, the art of motherhood is made manifest. #JoinMAMA  @ProcreateProj  @MuseumOfMotherhood @MERliterary
Dayna Patterson, Poetry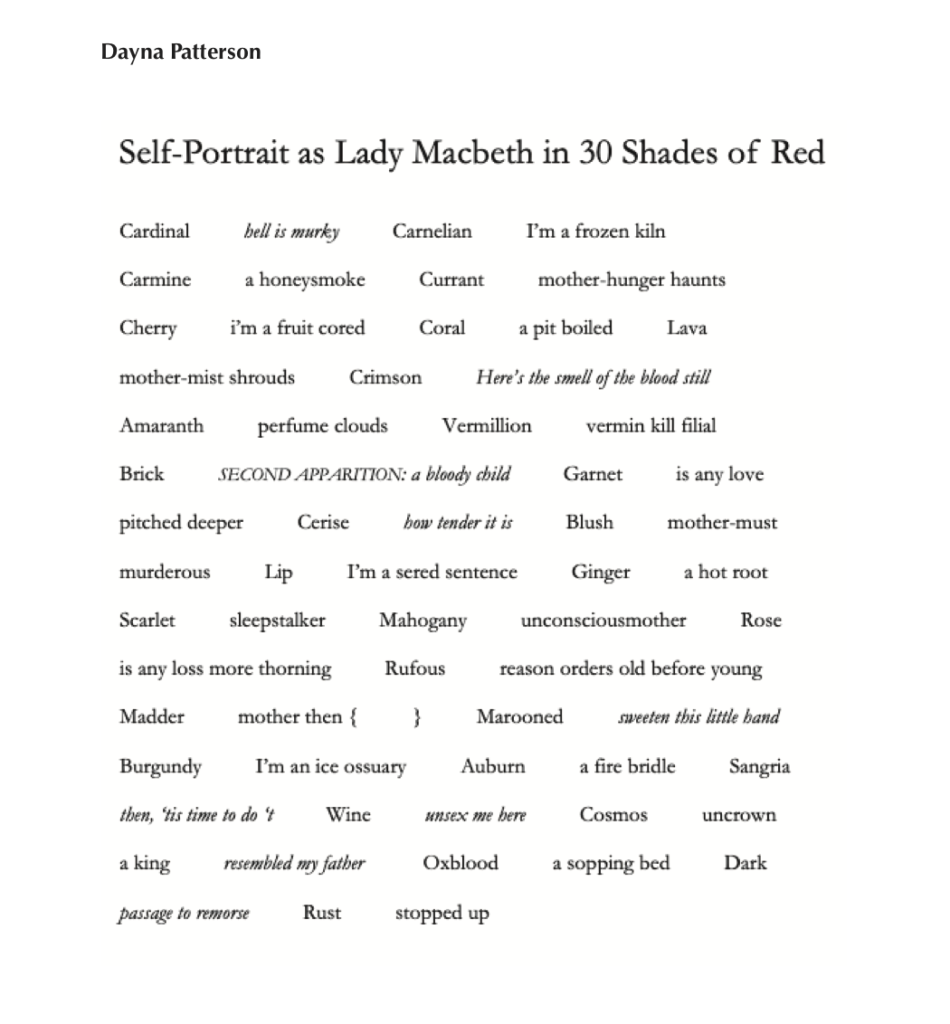 This poem was originally published in MER 19.
Dayna Patterson is the author of Titania in Yellow (Porkbelly Press, 2019) and If Mother Braids a Waterfall (Signature Books, 2020). A new book is forthcoming in February, 2023. Her creative work has appeared recently in Duende, EcoTheo, and Gulf Coast. She is the founding editor-in-chief of Psaltery & Lyre and a co-editor of Dove Song: Heavenly Mother in Mormon Poetry. She was a co-winner of the 2019 #DignityNotDetention Poetry Prize judged by Ilya Kaminsky. daynapatterson.com
---
Jessica Caldas, Art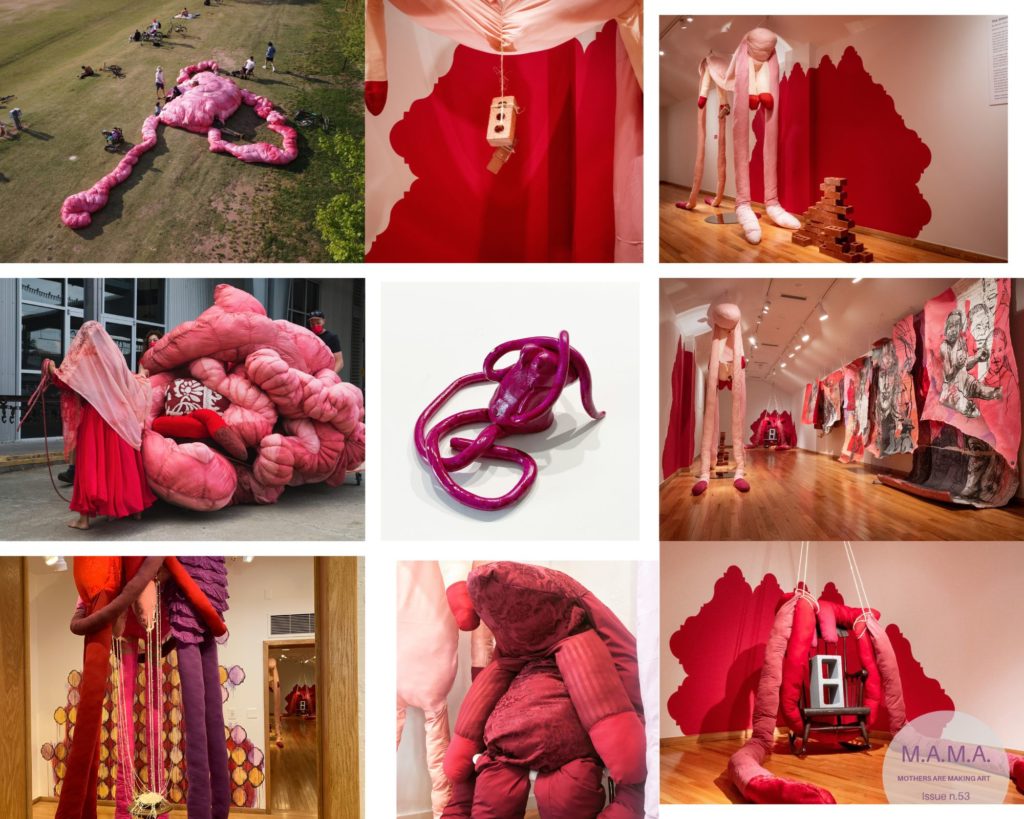 Artist Statement
My work is driven by personal experience and its connection to contemporary and historical issues. Overall, my work addresses the complexities and intricacies of care and identity in our current culture. I seek to make challenging experiences accessible to those without the same somatic knowledge while still engaging in conversation and confrontation. In my practice, I incorporate layered, labor intensive drawings, collage, sculpture, performance, et al, into fully realized mixed media works and immersive installations. Within my work, the viewer is met with bodily experiences that mirror the complexities of the stories I share, with a focus on shared knowledge, awareness, empathy, and change.
My recent work is mostly divided in two ways: 1. Focus on the daily lived experiences of women; their triumphs, their struggles, and everything in between in several bodies of work which reflects on the complicated spaces, both personal and public, that women inhabit and move through. 2. Exploration of the complexities of identity where family history, cultural and social influence, politicization, and personal desire are both at odds and overlapping. In this exploration identity becomes a fact-based excavation of personal history alongside a kind of fictional mythological world building.
My artistic process has become a slow one. Where once I worked quickly, and almost frantically, I have learned in the years since completing my graduate work  that a slower, more methodical approach serves me and my work much more completely than the ways I used to create. I spend an inordinate amount of time, months and sometimes longer, reading, writing, and researching ideas, stories, and concepts that inform the work I am creating. I probably spend more time thinking about the work I will make than actually producing it, because by the time I have gotten to the point of making, I have a lot of knowledge about where I am going and what I want from the work. This is not to say that I create without reacting to what is happening, because that is another important part of my practice. Much of my production is also organic and reactionary as well. I like the ability to respond to change, materials, problems, and other things that happen in the studio as they happen, rather than strictly adhering to a plan. I find that flexibility has produced far better work than rigidity ever does. It is more real and more realistic.​As for my journey, I am one of those fortunate people who have been creating my whole life. I was privileged enough to be surrounded by art from a young age, and to be surrounded by people who took art seriously and supported my desire to practice art professionally. So going to school for art was never an issue. (Quote from the art journal: an online journal of art and cultural commentary).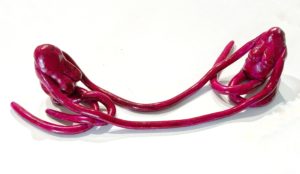 Jessica Caldas is a Puerto Rican American, Florida and Georgia based artist, advocate, and activist. Her work connects personal and community narratives to larger themes and social issues. Caldas has participated in numerous emerging artist residencies, including the Atlanta Printmakers Studio in 2011, MINT Gallery's Leap Year Program from 2012-2013, The Creatives Project form 2018-2019, Vermont Studio Center in 2020, and was the Art on the Atlanta Beltline AIR in 2020-2021. Caldas was awarded The Center for Civic Innovations 2016 Creative Impact award, named Creative Loafing's Best of ATL Artist for 2016 and 2015, received the City of Atlanta Office of Cultural Affairs Emerging Artist Award in Visual Arts for 2014, and was a finalist for the Forward Arts Foundation's Emerging Artist Award in 2014. Her work has been featured at Burnaway, ArtsAtl, Creative Loafing Atlanta, Atlanta Magazine, Simply Buckhead, and more. Her work has been shown at the High Museum of Art in Atlanta, GA and is included in the collections of Kilpatrick Townsend, The City of Atlanta Office of Cultural Affairs, and the Kyoto International Community House. In her advocacy work, Caldas has spent time lobbying for policy at the local level in Georgia and spent time with the YWCA Georgia Women's Policy Institute at the 2016 general assembly to assure the passage of the Rape Kit Bill and in 2016 to stop HB 51 in 2017, a bill that would have harmed the safety of sexual assault survivors on college campuses.Caldas received her Masters of Fine Arts degree at Georgia State University in 2019 and received her BFA in printmaking from the University of Georgia in 2012. She currently runs Good News Arts, a small community arts space and gallery in rural North Central Florida.