September 15, 2017
A folio curated by Jennifer Martelli and Cindy Veach
Motherhood poems have a certain reputation of being overly sentimental and happy. Traditionally, they have not reflected the fact that the motherhood experience is highly complex involving identity, body image, autonomy, and more….
Featured poets: Maggie Smith, Kelli Russell Agodon, Karen Skolfield, Stephanie Bryant Anderson, Erika Meitner, Sarah Browning, Teri Cross Davis, JP Howard
---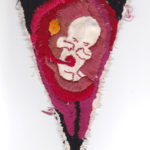 Curated by Ana Silva
Bunting, that repeating triangle flag of cheeriness that decorates birthday parties and festivities, is now in the hands of feminist artists. Sarah Dixon, an artist based in Stroud, England, offers her Mother Bunting template for women to share their experiences of motherhood.
Featured artists: Helena Alipaz,Uta Baldouf, Sharon Bennett, Katharina Child, Sarah Dixon, Emily Hall, Lynda Sterling, Luana Venuti
---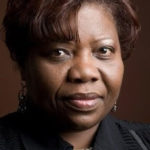 Special Treat: a reading of poems from Arrival by Cheryl Boyce-Taylor
Plus Book Reviews, Currents Announcement, Events.