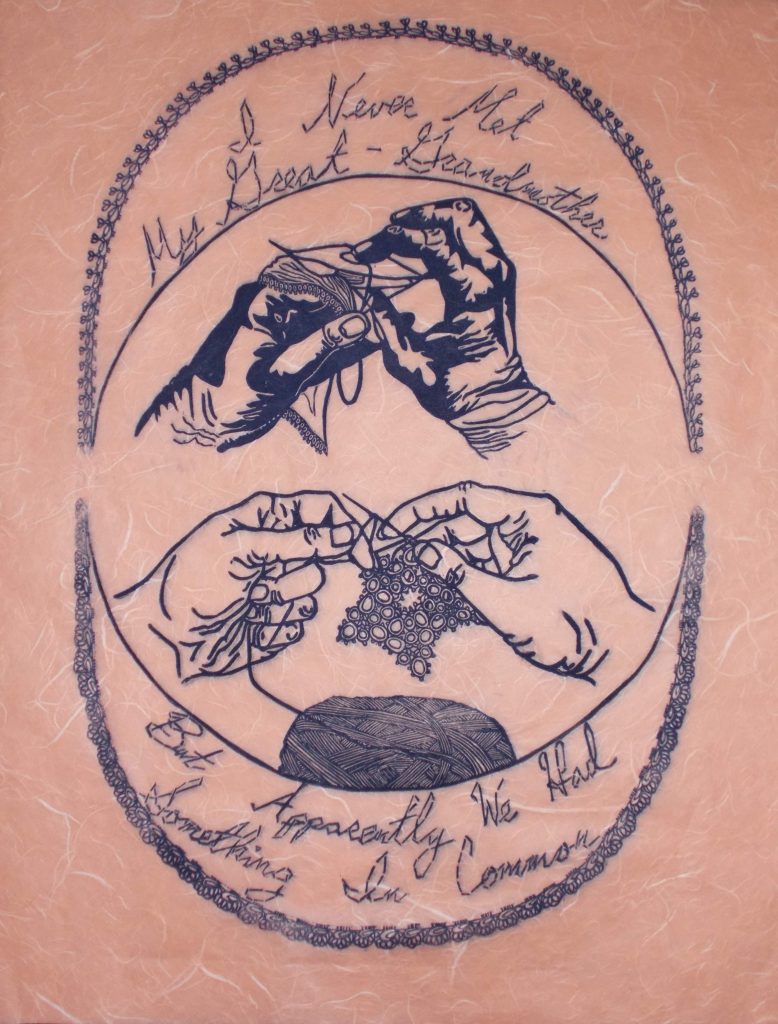 Memories of Mother
Inspiration or irritation, role model to be followed or not, our mothers imprint their lives upon our own. These works by MER writers remember and reveal mothers in fiction, poetry, and creative prose.
Featured:
Tsaurah Litzky – The Sweet Potato Plant – Prose
D.O. Moore – Mother's Day Visitor – Poetry
Jennifer Dickinson – No One's Darling – Fiction
Golda Solomon – She Did the Best She Could – Prose
Catharine Clark-Sayles – Yahrzeit Moon – Poetry
Vivian Montgomery – Her Study, Her Story – Prose
Art by Rebecca Spilecki, "A Common Thread"
---
Rebecca Spilecki is a sculptor, printmaker, poet, and educator. Her work investigates structures of oppression, power, and privilege, looking at an array of social justice concerns as well as exploring the female body, often focusing on reproduction, maternity, or deliberate amaternality. In the Spring of 2020 she was a Featured Artist on Campus at the University of Maine at Farmington as well as being in residence at A.I.R. Studio Paducah in Paducah, Kentucky.