Natalka Bilotserkivets
Translated by Ali Kinsella and Dzvinia Orlowsky
Fish
Always in profile, gray and flat,
a mermaid's tail, cloudy crazed eye…
Unhooking you, the hand
holds onto your gills simply and cruelly.
Always in profile and always mute,
fragile spine, weak rib lattice…
Old age comes. Used to it, my soul
has no rest.
Water stands in mothers' wombs,
nature is silent—and yes, like the first fury,
its bottomless bowels trembled.
Hold on to life! It slips from your hands
like a fish, leaving in your palms
slime and dirt, diluted with water.
***
A stone smile frozen on the face
of the old city. A child's unborn soul
journeys out to a May brook
past the weeds of the outskirts.
Under the roofs, at window level
where geraniums bloom,
you can hear the movement of hands,
the breath of wings—shadows
mysteriously cover the square
from a black rook sky.
Why don't you sleep under the linen cloth
of your maternal shirt, in the flesh,
soft and warm like the milky smoke
of gardens blossoming
against gray houses?
Why, child, do you fight for your
own cry, your first step,
for your body that will leave you
in the moment of death
a stony and incomprehensible smile?
---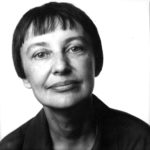 Natalka Bilotserkivets' work, known for its lyricism and the quiet power of despair, became hallmarks of Ukraine's literary life of the 1980s. The collections Allergy and Central Hotel were the winners of Book of the Year contests in 2000 and 2004 respectively. In the West, she's mostly known on the strength of a handful of widely translated poems, while the better part of her oeuvre remains unknown. She lives and works in Kyiv.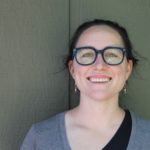 Ali Kinsella has been translating from Ukrainian for nine years. Her published works include essays, poetry, monographs, subtitles to various films. With Dzvinia Orlowsky she translated a collection of poetry by Natalka Bilotserkivets: Eccentric Days of Hope and Sorrow (Lost Horse Press, 2021). She won the 2019 Kovaliv Fund Prize for her translation of Taras Prokhasko's Anna's Other Days. A former Peace Corps volunteer, Ali lived in both Western and Central Ukraine for nearly five years. She now lives in Chicago, where she also sometimes works as a baker.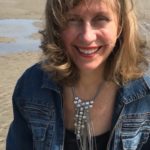 Pushcart prize poet, NEA Literature Translation Fellowship recipient, and a founding editor of Four Way Books, Dzvinia Orlowsky has authored six poetry collections published by Carnegie Mellon University Press including Bad Harvest, a 2019 Massachusetts Book Award Must Read in Poetry. Her co-translations with Ali Kinsella of Natalka Bilotserkivets's a collection of poems, Eccentric Days of Hope and Sorrow, was recently published by Lost Horse Press. She is Writer-in-Residence at Solstice Low-Residency MFA in Creative Writing Program.