Fifty Plus and Fabulous: We Write our Stories!
A MER VOX Folio Curated by JP Howard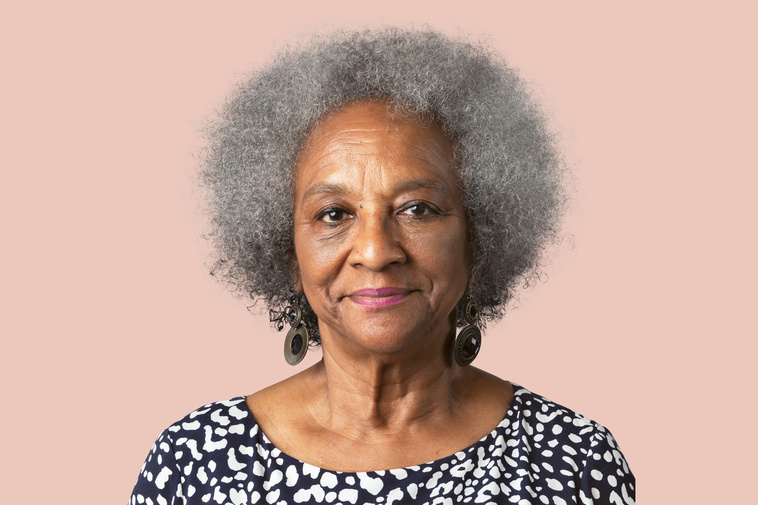 Featured Writers
Catherine Gigante-Brown
H.E. Fisher
Shalewa Mackall
Lynne McEniry
Theta Pavis
Martina Green McGowan
Cheryl J. Fish
Kathy Engel
Annis Cassells
Golda Solomon
Carol Dorf
JP Howard
This folio centers, celebrates and uplifts the powerful words of age fifty and plus women writers who are also Mamas, because our stories//our words/our narratives deserve to be celebrated and uplifted. I am a proud 50+ Mama writer and I created this particular folio because there have been days when I don't feel that our writing/our stories are centered and/or celebrated as much as they could or should be. Recently I read a quote shared on social media by the novelist C.L. Polk. They said "I see we're stressing out over the idea that if you don't debut by a certain age, you're doomed. Loves. I signed with my agent on my forty-seventh birthday. I won the world fantasy award for that novel when I was fifty years old. The only thing that art asks of you is to do it." I love that quote, especially the ending portion "THE ONLY THING THAT ART ASKS OF YOU IS TO DO IT!!!" I recently shared the quote in Women Writers in Bloom Poetry Salon's Facebook group, a literary Salon series that I curate. The post received over 100 likes and tons of women responded and agreed that they were in full bloom as writers/as creative artists, well beyond the age of 50! I knew immediately from that post and the overwhelming and supportive response, that I wasn't alone in feeling inspired and motivated by the quote. I'm thrilled to share this folio by women writers like myself who are aged 50 and plus and who are Mamas, but who are also so much more than that. We are complicated, creative beings and our narratives are inspiring and often universal. I hope you will carefully read through this folio of fabulous, age fifty plus women writers and share their work, buy their books, follow them on social media and support them as they write their way through this world. The poems and essay in this fabulous folio span women writers in our 50's, 60's, 70's and 80's! I am thrilled to present to you a diverse, brilliant group of women writers who are speaking their truth. Thank you Lynne McEniry, Golda Solomon, Catherine Gigante-Brown, Carol Dorf, Annis Cassells, Kathy Engel, Cheryl J. Fish, H.E. Fisher, Shalewa Mackall, Martina McGowan and Theta Pavis for sharing your powerful words with us. I begin by sharing a poem of mine, inspired by poet writer friends,  celebrating all the complicated, sometimes sad and often joyful memories that this 50+ year old heart holds onto.
In solidarity,
JP Howard
JP Howard
this heart holds so much
(after LeConté Dill & Cheryl Boyce-Taylor)
this heart holds memories
this closet filled with old journals
this poem from my first lover
this album full of family photos
this snapshot of my two sons shining like the sun
this saved voice memo of my mama when she was in hospice
this tear i wipe away
this memory, this sadness
this missing of mama's voice
this voice of mine
this confidence that sometimes surprises me
this bold leo ass
this lover that greets me every day
this love that has survived 26 years
this magic, this black girl magic
this hard work
this touch that still makes me feel sexy
this aging
this reflection
this humor that makes me laugh out loud at myself
this mothering
this fear for my black sons
this love that has no end
this mama pride for black boys shining
this queer love
this life out the closet
this pride
this reflection
this heart bursting with life
this new manuscript filled with new poems
this love of praise poems
this sista circle
this open door
this new poem
this heart holds so much y'all
---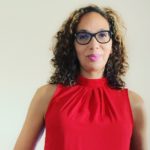 JP Howard is an educator, literary activist, curator and community builder. Her debut poetry collection, SAY/MIRROR (The Operating System), was a Lambda Literary finalist. She is also the author of bury your love poems here (Belladonna*) and co-editor of Sinister Wisdom Journal Black Lesbians–We Are the Revolution! JP's chapbook length collection, Praise This Complicated Herstory: Legacy, Healing & Revolutionary Poems is forthcoming from Harlequin Creature. She was a featured author in Lambda Literary's LGBTQ Writers in Schools program and is featured in the Lesbian Poet Trading Card Series (Headmistress Press). She has received fellowships/grants from Cave Canem, VONA, Lambda, and Brooklyn Arts Council. She curates Women Writers in Bloom Poetry Salon. Her poetry/essays have appeared in The Slowdown podcast, Academy of American Poets, Apogee Journal, and Split this Rock, amongst others. JP is a general Poetry Editor for Women's Studies Quarterly and Editor-At-Large of Mom Egg Review VOX online. http://www.jp-howard.com