Tilda Swinton made small talk as we strolled through quiet, cobbled streets to the door of her garden apartment. We followed her in, my husband and I, and were met by a tortoise-shell cat. A decorative railing marked off a section of the main room raised like a stage she might perform on for a room full of guests, or for no one at all, for herself alone. Were we rude to have barged in? She seemed not to mind; she kept talking as she kicked off her shoes and flung her shawl on an easy chair. The smell of linseed drew me toward a room full of easels in progress and canvases stacked against walls.
"Oh, wow. You paint, too," I said.
"Yes."
"I'll stop being so nosy now and we'll go off to dinner," I said, taking my husband's arm. "Lovely to see you. Though I've seen quite a lot of you on screen, it's wonderful to do so in person."
I had this dream about Tilda Swinton, a simple dream that doesn't sound like much, but felt alive and important in the way that dream affect often trumps content.
For as long as I can remember, I have dreamed of movie stars. No doubt you have, too. Searching the internet on "dreaming about celebrities" brings up well over half a million results. Celebrity dreams, like flying dreams and the snake nightmares I've been lucky enough to have on and off my whole life, make me take notice in a special way.
What is Tilda Swinton doing in that dream? She figures strongly in my moviegoing history. In the 80s and 90s I got a master's degree in cinema studies and worked at various alternative film and media nonprofits, and when her early successes in the U.S., EDWARD II and ORLANDO came out, I went to see them. It was a time in my life, and in the cultural life of New York, when discussions about gender identity were had over every meal. This woman who could play a man, who had something indeterminate about her that we all share, seized the imagination of anyone who felt her lock eyes with them as she gazed out of the screen as Virginia Woolf's Orlando.
While I was pregnant with my daughter Ada, who was named, long before I and my husband knew she was a girl, after Ada Lovelace as imagined by Bruce Sterling and William Gibson in their cyberpunk novel The Difference Engine, there was Tilda Swinton in a film about Ada Lovelace, CONCEIVING ADA. The tickets are stapled into my daughter's baby book.
Four years into motherhood—my son, like her twins, was born in 1997—I went to see her embody the essence of motherhood: a heroic, fierce love, in THE DEEP END. Further on I watched her White Witch of Narnia with my children, who were so entranced by that film and its child actors that they read and re-read the production guide, and the series of books by C.S. Lewis. My daughter studied horseback riding, in case she should ever have to know it for a movie, and asked about archery lessons. My son could probably tell you anything you'd like to know about the making of those films.
And this summer, fourteen years into marriage, long enough to yearn sometimes to return to the days when I had total freedom to do as I liked and no responsibilities save rent and cat care, I was moved by her again, as the wife in a bourgeois Italian family who falls in love and reconnects to parts of herself she had almost forgotten, in the film I AM LOVE.
Tilda Swinton at 49—my own age—established in a career marked by films that she often has had a significant creative role in developing, a major draw in both art houses and multiplexes, walks the enviable line between risk and respectability. She is separated from, but apparently chummy with, her artist/writer husband, who cares for their 13-year-old twins when she is wanted at premieres, movie shoots, events, whatever, to which she is often accompanied by her lover, an artist/actor eighteen years her junior. She has avowed repeatedly to journalists reluctant to believe her that she, the gentlemen, and the children are happy with this arrangement. Artistic and romantic freedom; being established yet changeable, safe yet experimental; the balance of domestic stability with sensuality and adventure—these are some of the themes I associate with her as a dream archetype.
In my dream Tilda walks the cobbled street of an old city to a Woolfian "room of her own." I used to have one of those, but it was lost in the downsizing my family did this summer when we, like hundreds of thousands of other Americans, sold our house and moved to a much smaller one.
When I Googled Tilda, I discovered that in 2005, she appeared at the San Francisco Film Festival to read aloud a <http://www.vertigomagazine.co.uk/showarticle.php?sel=bac&siz=0&id=590> stunningly passionate letter she had written her son, then eight-and-a-half, in answer to his question, "What were people's dreams like before cinema was invented?"
I wondered the same thing when I was young. The question left me befuddled: I couldn't imagine dreams without cinema. Tilda's son Xavier's question led to her founding an organization, the 8½ Foundation, committed to introducing children to the art of cinema, to those rare films that don't get distributed on DVD. The same year she founded 8½, I began a much more modest project, a blog with similar taste, Alternative Films for Kids. Odd coincidence. I'm not sure what to make of it, or of the Tilda in the garden apartment. Harbinger, goad, goddess…goaddess, as the Brits say it. Prodding me, perhaps, as she prods her son at that letter about the way the magic of cinema weaves itself in and out of our lives, to dream on.
---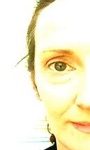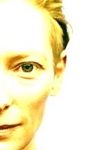 Nancy Oarneire Graham lives in the Hudson Valley with her family of multidisciplinary artists. She occasionally posts to her blogs, oswegatchie (http://oswegatchie.blogspot.com/), Alternative Films for Kids (http://altfilmskids.blogspot.com/), and Power Day Off (http://powerdayoff.blogspot.com/). Her prose has been published in Pindeldyboz, The Café Irreal, and Prima Materia, and her dream-based poetry in Invisible City, BlazeVox, Eratio, and in a chapbook, somniloquies, available from Pudding House Publications. Her satiric Celebrity Dream Journal appeared in the ezine Word (http://deadword.com/site/habit/graham/index.html).