New and Coming Soon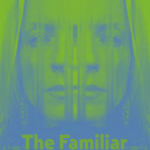 Sarah Gutowski, The Familiar. TRP: The University Press of SHSU January 2024. Poetry
The Familiar is a narrative-in-poems about female existential crisis. It mimics the bizarre, darkly funny experience of midlife by making literal the multiple "selves" that women often have to embody and employ just to support a family, create a career, and maintain relationships. Fabulist and absurdist, this book features a mix of high and low language, philosophy, and pop culture while exploring the effects of second and third-wave feminism. It's a book for anyone who's vacillated between dreams, desires, and ambition on the one hand, and on the other a deeply ingrained need for stability and calm. It's a book for anyone who may be approaching or going through mid-life and thinking, "Oh no. What have I done?"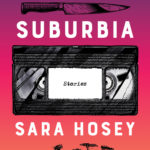 Sara Hosey, Dirty Suburbia. Vine Leaves Press January 2024. Short Stories
Called "stunning," by Kelly Fordon,,and "darkly funny" by Jess Walter, Dirty Suburbia is centrally concerned with the lives of girls and women. Several stories focus on caregiving, the mother-daughter relationship, and the choice to become (or not become) a mother.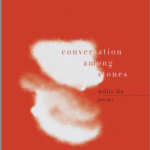 Willie Lin, Conversation Among Stones  BOA Editions 2023. Poetry
Awakening to histories personal and social, Conversation Among Stones is a meditation on memory and identity. Through fields of wild grass, restless seascapes, and cities tinged with sand, Willie Lin's debut collection of poetry questions what can remain and what must be pared away in our search for truth. Conversation Among Stones speaks both to the inanimate—misremembered histories, photographs, the dead—and to the voices in our daily lives that reverberate with disagreement and confusion.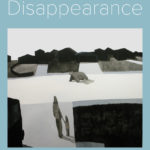 Erin Malone, Site of Disappearance Ornithopter Press 2023. Poetry
In her second full-length poetry collection Site of Disappearance, Erin Malone's spare and resonant lyrics confront the silence that followed her 11-year-old brother's death. Decades later, as her own son approaches this age, she finds herself returning to her childhood landscape, remembering for the first time in years the abductions and murders of two boys that shook her small town that same season. Through archival research and with tenderness and precision, she steps carefully through the wreckage left by tragedy, in which brother/ boy/ son blur and revolve, and "time stands still because it has a body." Site of Disappearance is an intimate reckoning with personal and collective grief guided by an acute awareness of language's power to reveal and transform.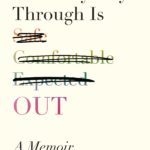 Suzette Mullen, The Only Way Through is Out University of Wisconsin Press. Feb. 2024 Memoir
Suzette Mullen had been raised to play it safe—and she hated causing others pain. With college and law degrees, a kind and successful husband, two thriving adult sons, and an ocean-view vacation home, she lived a life many people would envy. But beneath the happy facade was a woman who watched her friends walk boldly through their lives and wondered what was holding her back from doing the same. Digging into her past, Suzette uncovered a deeply buried truth: she'd been in love with her best friend—a woman—for nearly two decades—and still was…The Only Way Through is Out is both a coming-out and coming-of-age story, as well as a call to action for every human who is longing to live authentically but is afraid of the cost.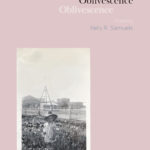 Kelly R. Samuels, Oblivescence. Red Sweater Press. February 2024
Oblivescence is Kelly R. Samuels' second full-length collection of poetry, a book carried by a daughter's relationship with her mother as they navigate the latter's struggle with dementia due to Alzheimer's—a condition that approximately 6.5 million Americans are battling. This book of memory and loss is rich in imagery as well as metaphor, and threaded with allusions to Greek mythology, clinical psychology and gardening. Readers of all kinds, but especially caregivers, mothers, daughters, and medical staff, are sure to be moved by this written exploration of what it means to remember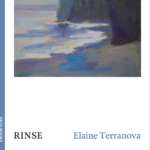 Elaine Terranova, Rinse. Grid Books 2023
"Rinse: A cleanse, a refresh, not unlike the kind a body undertakes in sleep. The poems in Rinse are like prisms that we, her readers, pass through. On the other side, we are not the same."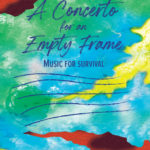 Elizabeth Vrenios, A Concerto for an Empty Frame. Kelsay Books 2023. Poetry.
The book is presented in the form of a musical score, complete with Italian notation. Even the definitions are poems…The three movements of the concerto lead through the breakup of a marriage, the loss of a son in a terrorist bombing, and finally a stepping away from grief, as "Blue startles the air open like an egg."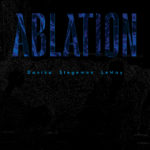 Danika Stegeman LeMay, Ablation. 11:11 Press. 2023 Poetry/hybrid
Ablation is an elegy to Stegeman LeMay's mom, who died in 2020, and, simultaneously, a love letter to Stegeman LeMay's young daughter. The book was written in the liminal spaces opened by birth, death, and trauma. It contains poems, hybrid text, images as windows and thread as a form of healing. The book's materials coalesce and surface, waves washing along the thresholds of control and chaos, form and formlessness. These thresholds become points of divergence, where what's essential is carried forward, where all else is transformed and unshored.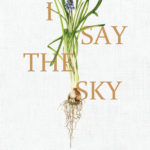 Nadia Colburn, I Say the Sky. University Press of Kentucky's New Poetry & Prose Series.1/2024
Both elegy and celebration, I Say the Sky addresses some of the most challenging aspects of human existence, from childhood trauma to environmental devastation, and discovers, in unexpected and clear-sighted ways, wisdom, wonder, and peace.Colburn's brilliant second book charts a journey to meet the self. From girlhood to parenthood, loss to discovery, in poems that sing, the book explores how meaning is made. Claiming the female voice from silence, the poems find their grounding in the body and achieve rootedness and hope.