New and Notable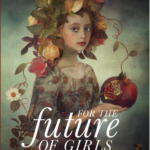 Lisa Grunberger, For the Future of Girls. Kelsay Books 2023. Poetry.
For the Future of Girls is at once family album, inventory of memories, a reckoning with time, and a plea for love to last. Lisa Grunberger's vibrant and meticulously detailed poems lay bare Jewish histories where trauma, loss, and misogyny take both intimate and collective shape. These poems refuse to forget, and their refusal offers a light for our daughters." — Maya Pindyck, American poet and visual artist, Director of writing and a professor at Moore College of Art and Design.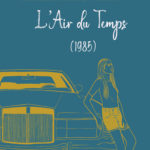 Diane Josefowicz L'Air du Temps (1985). Regal House Publishing. March 12.2024.  Fiction.
In 1985, the shooting of Mr. Marfeo disrupts the quiet suburban neighborhood of Maple Bay and prompts thirteen-year-old Zinnia Zompa to reorganize everything she knows about her parents-their preoccupations, obsessions, and above all, their battles with each other. As her understanding of the world grows, Zinnia sees how the violence she witnesses is part of a larger pattern of domination, one that shadows the world far beyond her neighborhood, and that coming of age means reckoning with this darkness. Link to pre-order.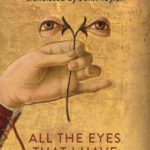 Franca Mancinelli, All the Eyes that I Have Opened. Translated from the Italian by John Taylor. Black Square Editions, 2023
Written by one of the most compelling new voices in Italian literature, All the Eyes that I Have Opened is the fourth of Franca Mancinelli's books to appear in English. Weaving together verse and poetic prose, this artfully composed book creates "a fragmented trail of meaning" (as she puts it) that "goes beyond changes in space-time and in the subject who speaks, be it human, a tree, an ancient votive statuette, an encamped migrant woman with her baby, or a woman in her liminal daily life".
Books On Coping with Health Issues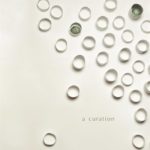 Infertilities, A Curation, Edited by Elizabeth Horn, Maria Novotny, and Robin Silbergleid. Wayne State University Press. 2023 Infertilities, A Curation combines visual art and creative writing to evaluate the immediate and lasting emotional toll of infertility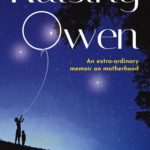 Suzanne Lezotte, Raising Owen: An Extra-Ordinary Memoir on Motherhood. A memoir about a mother learning to cope with a baby's unexpected diagnosis with Down syndrome.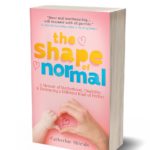 Cathy Shields, The Shape of Normal, A Memoir of Motherhood, Disability, and Embracing a Different Kind of Perfect. Vine Leaves Press 2023.  A mother's struggles after her daughter is diagnosed as having cognitive difficulties.