New Poetry Books of Note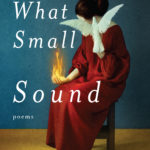 Francesca Bell, What Small Sound. Red Hen Press 2023.  Francesca Bell's second collection of poems, What Small Sound, interrogates what it means to be a mother in a country where there are five times as many guns as children; female in a country where a woman is raped every two minutes; and citizen of a world teeming with iniquities and peril. In poems rich in metaphor and music and unflinching in their gaze, Bell offers us an exacting view of the audiologist's booth and the locked ward as she grapples with the gradual loss of her own hearing and the mental illness spreading its dark wings over her family. This is a book of plentiful sorrows but also of small and sturdy comforts, a book that chronicles the private, lonely life of the body as well as its tender generosities. What Small Sound wrestles with some of the broadest, most complicated issues of our time and also with the most fundamental issue of all: love. How it shelters and anchors us. How it breaks us and, ultimately, how it pieces us back together.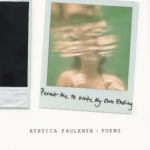 Rebecca Faulkner, Permit Me to Write My Own Ending (Write Bloody Publishing 2023) is a collection spanning generations and timescapes – from gritty, defiant explorations of a London adolescence, to haunting poems detailing love and adulthood in the US. Faulkner's language and form dissects the emotional impact of historical trauma, navigating and sharply reframing nationality and memory, interiority and history. Depictions of London during the Blitz and post-war Berlin sit alongside poems about motherhood and childhood from the perspective of one of Freud's most famous patients. In this defiant debut collection, the act of writing boldly confronts a landscape dominated by patriarchal notions of the female, deftly redefining it with language and vivid imagery. Faulkner unapologetically writes her own ending.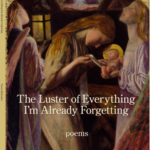 The Luster of Everything I'm Already Forgetting (Kelsay Books, July 2023) is Nicole Rollender's second evocative poetry collection that delves into a diverse array of profound themes. Through heartfelt poems, the poet explores the profound emotions of parenthood and motherhood, reflecting on the journey of raising premature babies and the sanctity of marriage. The collection delves into the spiritual quest. The poems explore the mystique of living with the paranormal, the resilience in overcoming addiction and depression, and the powerful themes of forgiveness and redemption. Throughout these verses, the book's message shines brightly, reminding us that regardless of our past, we can always find hope in starting anew.