Recent Releases in Poetry and Memoir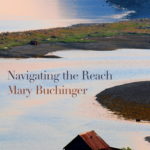 Mary Buchinger Bodwell, Navigating the Reach. Salmon Poetry, 2023
"How does one learn / to navigate the reach  / its treacherous rocks?" asks Mary Buchinger in the title poem of her new collection. The "reach" she refers to is not just a stretch of ocean between islands off coastal Maine. This book is about the churning cross-currents of grief. Buchinger's poems recount difficult months before and after her father's death, and take us deep into the inescapable labors of sorrow, memory, and longing. Immersion in the "reach," however, also reaffirms and deepens the poet's connection to life, its beauty and energy, as well as its mortal shoals. With evocative, often stunning imagery and rhythms, these poems follow the poet as she makes her way toward, as she says in the book's final poem, "the place where the sun touches down.— Fred Marchant, author of Said Not Said (Graywolf Press)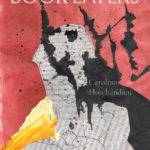 Carolina Hotchandani The Book Eaters. Perugia Press 2023
In Carolina Hotchandani's debut The Book Eaters, winner of the 2023 Perugia Press prize, the poet's desire for agency over her life's narrative is counterbalanced by her awareness that poetry is written precisely when life wrests control from us. This book, conceived in loss, examines shifts in identity due to Partition, immigration, illness, and birth. As roles evolve and dissolve, the poet witnesses the decay of language, artifacts, and history, yet these erasures are also generative: they beget poetic creation. The Book Eaters is a study in belonging as well— to our bodies, our memories, our stories, ourselves, our families, our cultures. Hotchandani's poems interrogate what it means to be full or empty (of words, of the past, of another human being); they illuminate our inextricability from our creaturehood. Even as they explore unraveling—through the metaphor of insects that devour the very pages we produce—these poems are tightly woven into an exquisitely crafted, cohesive collection.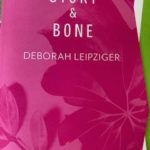 Deborah Leipziger, Story and Bone. Lily Poetry Review Books 2023
The love poems in Story and Bone go out to our children, to nature, and to the beloved. The poet creates maps that take us on a voyage from her birth under the Southern Cross in Brazil to healing and transcendence. A story of migration, this book is a journey from birth to finding home, from loss to love and back. Charting the journey of her grandparents through the Holocaust, the author traverses many countries and landscapes, as she creates and recreates home. These poems celebrate motherhood, the earth and our survival.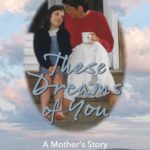 Ann McClosky, These Dreams of You.  Green Writer's Press, October 3, 2023
These Dreams of You: A Mother's Story of Love, Loss, and Resilience a book by Ann McCloskey tells the story of a mother's love for and commitment to her gifted daughter, who developed anorexia at age ten and subsequently died young. The narrative offers an unvarnished account of the fifteen years the author strove to save her daughter from her perfectionistic goal of being the thinnest person alive. It then follows the author's intentional yet heart wrenching shift from trying to get her daughter to overcome her eating disorder to supporting her as she lived out her short life.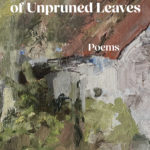 Nina Prater, Under the Canopy of Unpruned Leaves – Belle Point Press 2023
In this debut chapbook by Arkansas poet Nina Prater, simple acts become meditative practices. Domestic and outdoor worlds converge in the internal life of a speaker attuned to the transformative potential within everyday moments. Whether sifting flour, admiring the Ozarks, or pondering life's shifting seasons, the voice in Under the Canopy of Unpruned Leaves takes comfort in a home that leaves room for joy in the face of an often-precarious world.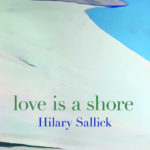 Hilary Sallick, Love Is A Shore. Lily Poetry Review Books 2023.
Sensing that nature is made of secrets the poems in Love Is A Shore, at once quiet and insistent, search for something hidden, there in plain sight. Through observation, contemplation, intuition, and question, they are both expressions and studies of love. They consider childhood, a feather's pattern, the flow of tides, human interactions —and discover how strange it is to be at once a fragment and a whole.