New Fiction and Non-Fiction (And an Anthology) On Our Radar
Anthology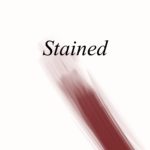 Rachel Neve-Midbar and Jennifer Saunders, Eds., Stained: An Anthology of Writing About Menstruation. Querencia Press 2023.
"The writers in Stained offer their menarche stories, sometimes magical, sometimes traumatic; their menopause stories filled with longings and goodbyes. But they are also writing all that comes in between, the stories spoken in whispers: the stains, blood-soaked sex, the babies wanted or not and the bleeding after. Endometriosis, PMDD, birth control, body dysmorphia-and many stories of medical mistreatment. Some of these writers see the blood of their bodies as an expression of their selfhood, an aspect of their own magic."-From the Introduction by curators Rachel Neve-Midbar & Jennifer Saunders
Fiction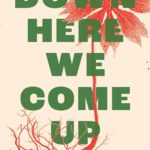 Sara Johnson Allen, Down Her We Come Up. Black Lawrence Press 2023. Novel
Saying as much about our perceptions of the American south and Mexico as it does about the nature of families transplanted without choice, award-winning author Sara Johnson Allen's debut novel Down Here We Come Up is the gritty & fiercely big-hearted story of these three women, as their lives collide. They do not trust one another. They have one thing in common: they're mothers trying to bring their children home at any cost. Oh–and one more thing. They are each other's only chances.  "In exquisite prose, Sara Johnson Allen explores motherhood in the face of wrenching economic and racial realities of the American south… Down Here We Come Up is written with such empathy and grace that I felt I knew these women and will carry them with me for a long time." –Ana Reyes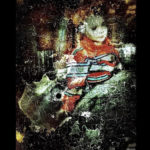 Audra Kerr Brown, hush hush hush. Small Harbor Publishing 2022. Flash Fiction
Reading Audra Kerr Brown's flash fiction is like biting into an exquisite and exotic amuse-bouche—so much texture and flavor, each sentence serving up something fresh and different and surprising. "We needed milk, so we pawned my sister's leg," reads the first sentence of the opening story, and just like that, that quickly, we're pulled into a world in which a woman grieving a miscarriage falls into love with a lightbulb, where a pack of Girl Scouts find a dead baby while foraging for mushrooms and a dead brother reappears in a beloved leather jacket. Anything can happen and often does, and all of it is delicious. —Sarah Freligh, author of We hush hush hush by Audra Kerr Brown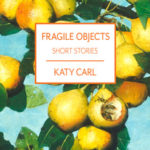 Katy Carl, Fragile Objects. Wiseblood Books 2023.
In these stories, characters' bodies trouble their souls, stirring questions about why we are here and how we are to live. Confronted by their own vulnerabilities, they must also contend with the weaknesses of those they want to love. Set largely in the American South, from the heart of D.C. to the waters of the Gulf Coast, these stories probe the nature of human fragility and imperfection. These stories seek to do justice in art to the human condition's real, though fleeting, gifts—to our much-explored, but only ever partially understood, potential for comic resolution, for tragic failure, and the substance of things hoped for between the two.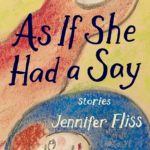 Jen Fliss, As If She Had a Say. Northwestern University Press 2023. Short Stories
As If She Had a Say, Fliss's second story collection, uses an absurdist lens to showcase characters—predominantly women—plumbing their resources as they navigate misogyny, abuse, and grief. In these stories, a woman melts in the face of her husband's cruelty; a seven-tablespoons-long woman lives inside a refrigerator and engages in an affair with the man of the house; a balloon-animal artist attends a funeral to discover he was invited as more than entertainment; and a man loses all his nouns .Fans of Karen Russell and Carmen Maria Machado will appreciate how As If She Had a Say's inventive narratives expose inequities by taking us on imaginative romps through domesticity and patriarchal expectations.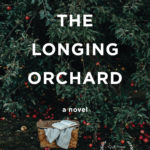 Jessica Jopp, From the Longing Orchard  Red Hen Press 2023.  Novel
From the Longing Orchard is a coming-of-age story that touches on the topics of family, phobias, and sexual identification. Eighteen-year-old Sonya Hudson has been gripped by phobia since she was thirteen. The narrative carries us back through her childhood, where she struggles with the family's frequent moving and with her parents' increasingly fraught marriage.  It is the intimacy with another young woman that ultimately offers a path to healing.  In language soaring with poetic incantation, From the Longing Orchard shows us the ways in which a young woman and those she loves all must contend with a longing of some kind and how they seek from each other, and sometimes find, the needed balm.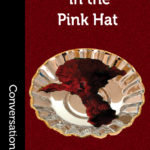 LaToya Jordan, To the Woman in the Pink Hat. Aqueduct Press 2023. Novella
Jada Morris was the fierce and resilient leader of a social movement against the theft of young women's uteruses before she committed a violent crime. Now, in 2040, the 24-year-old is serving time at The Center for Future Leaders, an alternative to prison for young leaders who committed crimes as a response to gender-based violence. The Center supposedly provides training, education, therapy, and reduced sentences to the convicted in order to return them to their communities as leaders. But as Jada begins her therapy, she realizes all is not as it seems, and memory is thorny at best. Can she trust her android therapist and the terrifying path down which she's taking her? And what will she find at the other end?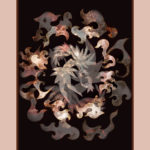 Cathy Ulrich,  Small, Burning Things  Okay Donkey 2023. Short Stories
Small, Burning Things is the second short story collection from Cathy Ulrich, the award-winning author of the collection GHOSTS OF YOU, and another searing, full-length book of her signature lyrical and fierce flash fiction. Ulrich is a writer with a fresh and singular voice whose stories are sharply cut like diamonds, each one perfectly shaped by pressure, heat, and light. Where there's smoke, there's flames. Kim Magowan says "In her new story collection, Cathy Ulrich's opening lines are magic wardrobes and trapdoors, plummeting readers into enticing, twisted story-worlds where girls disappear into thin air, fall from the sky, ignite into flames, crash through ice, and leave behind dirty, elusive footprints in their wake. Menacing, fanciful, and bizarre, SMALL BURNING THINGS is a dazzling collection by one of our most gifted and original writers."
Memoir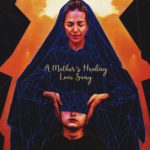 Ana Maria Caballero, A Petit Mal: A Mother's Healing Love Song. Black Spring Press Group 2023.  Here, the author reinvents stream of consciousness narration in the form of lists, poems, essays, and unique punctuation, inviting readers to step inside her mind and immerse themselves in her experiences. Faced with the unknown, she commits herself to documenting everything from day one in a practice that promises transparency and catharsis. Completely exposing the immense mental load that so many people, but in particular women and mothers, carry, A Petit Mal closely examines motherhood, womanhood, healing, faith and spirituality, and illuminates the struggle that countless Americans encounter in the face of a healthcare system that sometimes does not seem to care at all.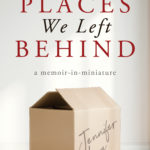 Jennifer Lang, Places We Left Behind. Vine Leaves Press 2023. Short memoir.
When American-born Jennifer falls in love with French-born Philippe during the First Intifada in Israel, she understands their relationship isn't perfect. Both 23, both Jewish, they lead very different lives: she's a secular tourist, he's an observant immigrant. Despite their opposing outlooks on two fundamental issues—country and religion—they are determined to make it work. For the next 20 years, they root and uproot their growing family, each longing for a singular place to call home. In Places We Left Behind, Jennifer puts her marriage under a microscope, examining commitment and compromise, faith and family while moving between prose and poetry, playing with language and form, daring the reader to read between the lines.