New & Noted Poetry (Full-length)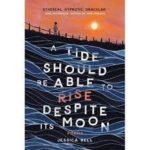 Jessica Bell, A Tide Should Be Able To Rise Despite Its Moon.  Vine Leaves Press 2023. Inspired by the special bond between mother and child, Bell's poems search for meaning in a world of misconception. They begin with small everyday moments and end with a shift in understanding that not only enlightens, but leaves you wondering. From quiet nights reflecting on the sound of her child's smile, to viewing the world from the perspective of a potted tree dreaming of being rooted into true mother earth, A Tide Should Be Able to Rise Despite Its Moon is a collection of raw, honest, modern-day fables that remind readers to look deeper, feel more, and let the world speak for itself.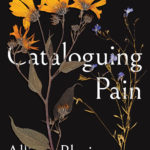 Allison Blevins's Cataloguing Pain (YesYes Books 2023) explores motherhood, sexuality, and queerness as it juxtaposes the author's diagnosis of MS with her partner's gender transition. As one body moves toward unfamiliarity, a state of chronic pain, a sense of being caged, the other is escaping pain, emerging into its true self, becoming free. Cataloguing Pain chronicles both trauma and hope through marriage, illness, and motherhood as the author learns how to live in a disabled body.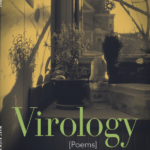 Mary Buchinger,  Virology. Lily Poetry Books 2023."What will you teach us, O Plague?" is the central question in VIROLOGY. In the first year of the COVID-19 pandemic, each day offered up startling revelations of science and society. We learned that we can harm and be harmed by what we cannot see and what we choose not to see; that the world is made of worlds. We learned about connection and separation; that we live and dream in interdependent spheres; that what is peripheral can become central. These are poems of paying attention within a shifting landscape that asks us, Who are you? Who are you today? Lifting up the definition of a virus as an "organism on the edge of life," this collection leads us to wonder, What else lives on life's edge? How can an examination of the edges bring us closer to an understanding of the heart?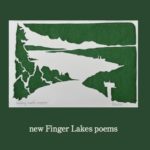 Carolyn Clark's Watershed, a book of new Finger Lakes poems (Kelsay Books, 2023) offers a heightened sensibility to water, community, and the everyday challenges of climate change. Here woodlands, strawberries, and free-range blue eggs in a world populated by Artemis, Eurydice, Apollo, and horses, all brush up against a broader modern world, its echoes of war and politics. All the while her ancient-mother-daughter-woman-sojourner perspective stirs the beauty and mystery of classic myths within the natural world, both inside and outside of the imagination, making this book a rare read.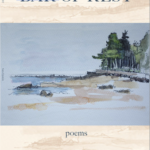 Sara Epstein, Bar of Rest. Kelsay Books 2023. Bar of Rest captures the vulnerability and preciousness of life's moments, including the experience of divorcing and coming out at age 55.  Sensory experience of nature is evoked in much of Epstein's poetry, allowing the reader to connect and journey through imagery and metaphor to a place of insight, understanding, and healing.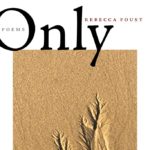 Rebecca Foust, Only. Four Way Books 2023. Urgent from the outset, Rebecca Foust's Only insists that the only thing worth writing about is everything. Prompted to confront what she does not know, the speaker lists, "Null. All. What's after death or before." This book scales the cliff-face of adulthood, that paradoxical ascent in which the longer we live the less we know of life, in which we find that each of us is only ourselves and yet delicately interconnected with everyone, everything, else. These candid lyrics ponder our broken political systems, family (dys)function and parenting challenges, divergent and intersecting identities, the complexities of sexuality, natural refuge and climate catastrophe, and in general what it means to be human in a world that sometimes feels as if it is approaching apocalypse. At the ledge of this abyss, however, Foust reminds us of the staggering beauty of life, the legacies of survival in the echoes of care that outlast us: "I came / to the canyon rim and saw // how best to carry you: I let the stone go."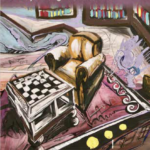 Marjorie Maddox and Anna Lee Hafer, In the Museum of My Daughter's Mind. Shanti Arts 2023. On a rainy-day excursion, poet Marjorie Maddox and her daughter and artist Anna Lee Hafer visit the American Visionary Art Museum in Baltimore where, as never before, they realize how their passions for art and poetry intersect. With this exhibit and Hafer's own surreal paintings as inspiring backdrop, they exchange their responses to joy and trauma more deeply—artist to artist, mother to daughter. These connections between poet and visual artist constitute the core of this ekphrastic collection. Maddox also includes poems based on work by Karen Elias, Antar Mikosz, Greg Mort, Margaret Munz-Losch, Ingo Swann, and Christian Twamley.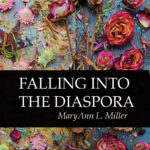 MaryAnn L. Miller, Falling into the Diaspora. Finishing Line Press 2023. "I started with my mother's name, Mafalda, and was surprised at where the research led me. She told us many times she was named for an Italian princess and when I pursued that I found a story worth telling. The Princess Mafalda was falsely accused of killing her brother-in-law and was sent to Buchenwald by the Third Reich. She died there, bleeding from a fatal wound from an Allied bombing." …Miller is a keen and astute student of history, both the personal and the public, and shows us a glimpse into a world pulsating with the delights of arias, princesses, love, sun-warmed figs, grapevines, and Puccini as well as the trials small town struggles, desperation, the quotidian and royalty under siege. ..–Michelle Reale, Author of Blood Memory: Prose Poems, and Confini: Poems of Refugees in Sicily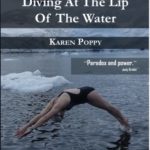 Karen Poppy, Diving at the Lip of the Water. Beltway Editions 2023. This book confronts family systems and societal gender expectations, to reclaim what makes us powerful and whole. It revels in and demonstrates what the legendary Judy Grahn calls "paradox and power" in her praise for Karen Poppy's poetic exploration. Karen Poppy has written a book "that will rough a reader up and then wrap their scrapes in silk" according to Francesca Bell.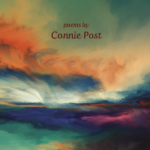 Connie Post, Between Twilight. NYQ Books 2023. In poems built like litanies, composed of echoes and refrains, and lit with the muted palette of dusk, Connie Post's Between Twilight illuminates the experience of inhabiting "the body / that knows the sound of a belt / removed before a beating…that knows / how to leave…/ like music leaving a cathedral." This honest voice, this exiled voice, comes through in poems that strike me as prayer. They seek mercy, not so much from a deity but from the world, and most significantly, from herself. –  Diane Seuss, author of frank: sonnets, winner of the Pulitzer Prize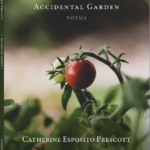 Catherine Esposito Prescott Accidental Garden. Gunpowder Press, February 2023. The book, which explores personal crises such as cancer and global crises including climate change, was chosen as the winner of the prestigious 2022 Barry Spacks Poetry Prize by final judge Danusha Laméris. About Accidental Garden, Laméris, author Bonfire Opera and The Moons of August, says, I admire these poems for their willingness to encounter; to give us the saw-toothed shark, the microbe, the manatee, and, of course, the moon. Here is a poet who holds, so dearly, all that slips away. "O heart," begins one address, "crumb-lover, taker of any bid. For as long / as there's land to walk along, isthmus, / channel, bridge to nothing, I'll move, I'll play, / I'll scrape flint into fire".