Welcome to MER Bookshelf, a listing featuring noteworthy new and recent books by our contributors, community members, and the literary world at large that share a focus on motherhood and women's lives.
Selected 2022 Poetry Releases of Note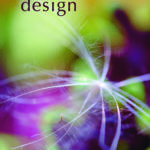 Theresa Burns, Design. Terrapin Books 2022
Inspired by the poem "Design" by Robert Frost, the book explores the myriad meanings of that word in a contemporary woman's life–aesthetic beauty, fate, intention, the intelligence at work in nature's systems. The poems here exist in the tender, awkward spaces of mid-life, between aging and dying parents and children bristling to break free. A sister-in-law fears she'll never reunite with the son she gave up as a teenager, though at that very moment he is searching for her. The pandemic forces grown children to return to the nest, upending a family's surface calm. Design asks readers of any age: how much are our life stories steered by choice, and how much by luck or blind faith?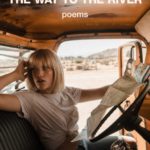 Shutta Crum, The Way to the River. Kelsay Books 2022.
Crum brings us to and along and on and around the river where it is "rough going." She discovers also that "All my loves are entwined," and then eventually leads us to a poem on swimming in heaven. The temporary nature of life does not limit the depth of experience that the poems reveal, such as in "How to Properly Read a Paper Map," which instructs, "When you go, dress warmly. / Drive Slowly. / Wave often." The message to be in the present moment feels clear and important even amidst the ephemeral nature of life."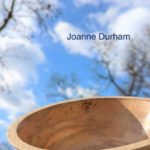 Joanne Durham, To Drink From a Wider Bowl, Evening Street Press, April 1, 2022.
Winner of the 2021 Sinclair Poetry Prize. The title of To Drink from a Wider Bowl derives from the last lines of "Old Folks," the opening poem: "We are thirsty still, but drink from a wider bowl." The book reflects on the author's discoveries in the journey from childhood through being a grandmother, about living in harmony with herself and others, and her relationship to the larger world.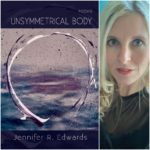 Jennifer Edwards, Unsymmetrical Body FLP, 2022.
Jennifer Edwards' debut poetry collection, Unsymmetrical Body, includes vivid imagery exploring growing up Generation X, small New England towns, Star Wars, divorce, grief, motherhood, disability, desire, and providing speech therapy with beautiful honesty. "…With poems remarkable for their skill and range—quick lyric flashes coexist here with prose-like meditations, incantation, taut narrative—Jennifer R. Edwards has written a book that is moving, intelligent, and, ultimately, humane."  –Kevin Prufer Unsymmetrical Body earned an Eric Hoffer Honorable Mention.
Fox Frazier, Raven King. Yes Poetry, 2022.
Raven King is about being a mother to a young daughter and leaving an abusive marriage. It's also about mothers and daughters on a larger scale, surviving (and trying to protect each other, and sometimes not surviving) in a world that is hostile to and violent against women and femmes.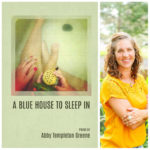 Abby Templeton Greene, A Blue House to Sleep In, FLP 2022.
Templeton Greene has crafted her third collection of poetry, A Blue House to Sleep In, embracing and questioning all things motherly: femme bodies, birth, bleeding, parenting, "the domestic", dreams, nightmares, life and death– and gives all of these themes the value and import they deserve. Greene reveals many sides of mothering and motherhood: an imprisoned mother, a birth that never was, a mother's confusion after the loss of her son, giving us a deeper connection to what links us as humans while keeping a pulse on the everyday.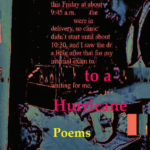 Lynne Jensen Lampe, Talk Smack to a Hurricane, Ice Floe Press 2022.
Soon after my birth, my mother was sent to a psychiatric hospital. She was gone most of my first year, the first of many disruptions. Talk Smack to a Hurricane seeks answers to three main questions: Which mother-version should the daughter believe? What happens to anger when no one's to blame? Does psychiatry allow a woman her power and personhood?  The story widens to address postpartum and general mental health struggles, psychiatric treatments of the 1950s–2000s, and Jewish heritage.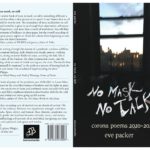 Eve Packer, no mask, no talk: corona poems. Autonomedia 2022.
"Eve Packer's newest book of verse, no mask, no talk, is something different: a poetic journal that offers a clear picture of an epoch in our history that we all thought would be over by now. The immediacy of these meditations on self, loneliness, and mortality is given to us through keen observation, self-awareness born of experience, and more than a touch of wistfulness. …." Danny Shot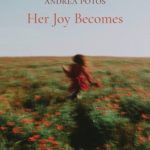 Andrea Potos Her Joy Becomes Fernwood Press 2022.
Her Joy Becomes is bright and commemorative, celebrating the poetry found in family, literary heritage, art, and everyday life. Andrea finds joy and beauty in generational crochet lessons, the "waylaid atoms" of writers past, the stories artists tell in brushstrokes, and even well-seasoned brussels sprouts.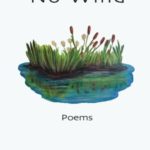 Margaret Saraco, If There Is No Wind. Human Error Publishing 2022.
If There Is No Wind is a collection of poems that include a variety of themes, including family, love, and activism, that are both thought-provoking and humorous. The title is from one poem in the collection, "If Wind Were Erased from Earth," which examines what it would be like if wind disappeared as a result of our climate crisis. Some poems unearth grief and loss, while others exalt in the beautiful world we live in.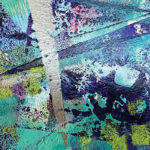 Linda Scheller, Wind & Children. Main Street Rag, May/June 2022
Linda Scheller's Wind and Children is a tragic and beautiful exposition of a teacher's heart. Tinged with the uncertain fates of her children, California climate chaos, and bright birdsong, these poems sing as a poignant "flute for the wind" in a broken "system that fosters indifference." Through exquisite metaphor and gripping imagery, this "mother of thousands" pens 36 years of service with grace and wonder, regret and hope.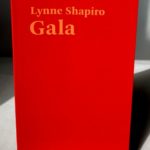 Lynne Shapiro, Gala. Solitude Hill Press 2022
Lynne Shapiro's Gala is a chapbook collection of poems that unfolds like a film. Sliced with flashbacks and asides, the poems move through myriad cultural and poetic registers— from Surrealist tropes to Hollywood movies to Greek mythology — showcasing a unique voice that echoes the collage aesthetic of the artworks themselves. Gala is an artist's coming-of-age story, and insists that a woman's voice, in all its wonder and indignation, shall not be erased.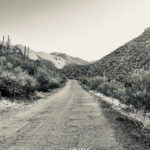 Sharon Tracey, Land Marks. Shanti Arts Press 2022
Land Marks is a journey across geographies—the physical, temporal, and spiritual. An exploration of how the natural world marks us as we move through it, seeking meaning and communion. How places shape us, how the earth is alive. The poems move north, south, then west with roadside haikus for contemplation and rest, then spiral outward and beyond for a wider view of the world with meditations on the environment and other sentient species. How we live with the light and the dark, how days are observed.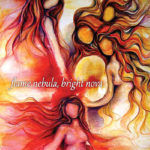 Sherre Vernon, Flame Nebula Bright Nova. Main St Rag 2022.
"This is the book you'll reach for to reacquaint yourself with the fire inside. A book of joy & shadows; a mother making space for her life, love, & pain. Reading Sherre Vernon's Flame Nebula, Bright Nova is to witness a heart gone incandescent with longing, a heat that builds so you too incendiate. A fearless encounter with a voice so familiar you'll swear out loud when you realize it's not your own memory, not your own voice, guiding you through. ~Melissa Eleftherion, Poet Laureate of Ukiah, CA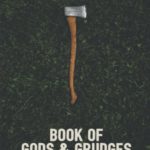 Jessica Walsh, Book of Gods and Grudges. Glass Lyre Press 2022 – Jessica Walsh's Book of Gods and Grudges tells a tale of generational trauma and transcendence. She declares early on that "My first kin were killers," people for whom "burnout was a luxury" they could not afford. Her speaker struggles through illness and sobriety and grappling with God as a problem she tries to solve as she finds her own calling. The poems are unflinchingly honest and impeccably crafted. They show us what it means to stay "flagrantly alive."–Grace Bauer, author of Unholy Heart: New and Selected Poems