Tim Tomlinson
WRITING PROMPT
Kate Zambreno's "Susan Sontag" occurs in the narrator's mind. It begins,
I like to think about what other people do when they're alone. … Some people try never to be alone. I once read that about Susan Sontag. That she insisted someone always be with her, when she was eating breakfast, when she was agitating around some idea. I wonder what it would have been like to be Susan Sontag.
What follows is pure speculation: at a party the narrator encounters Susan Sontag, an encounter that engenders anxiety, self-doubt, defensive behavior. By story's end we know a lot about the narrator, not so much (or not so much more) about her "subject."
Exercise:
Use Zambreno's premise: "I like to think about …" What occupies your narrator's mind? Then reference a celebrated figure, someone the narrator admires. What would happen if you met? Where would you meet? Would the subject "like" you, respond to you? Would you be anxious? Intimidated? Relaxed? Would you be yourself? Remember: endings are tucked into beginnings. Wind out with an echo of your opening line.
Suggestion:
In the 680-word story, the name "Susan Sontag" occurs twenty-four times; just over 7% of the story's words are the subject's name. Try something similar: repeat your subject's name frequently. How does repetition affect prose rhythms?
---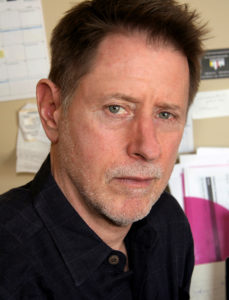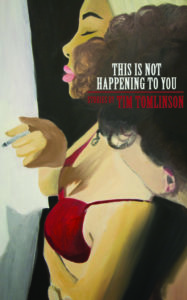 Tim Tomlinson is the author of Requiem for the Tree Fort I Set on Fire (poetry) and This Is Not Happening to You (short fiction). Recent work appears in Another Chicago Magazine, Litro, Live Encounters, and Surviving Suicide: A Collection of Poems That May Save a Life. He's a co- founder of New York Writers Workshop, and a professor in NYU's Global Liberal Studies. Join Tim for Border Crossings, a workshop hosted by New York Public Library on the evening of March 2; or at the NYWW in Athens conference in May, featuring Kim Addonizio and others. Visit Tim at timtomlinson.org