Calls for Submissions – MER VOX
Call for Poetry Submissions / Mom Egg Review Ekphrastic Challenge
for June, 2021, VOX Folio
Co-curated by Jennifer Martelli and Cindy Veach
For this folio we are asking writers to respond to Keisha-Gaye Anderson's evocative piece titled "Escape." We're looking for work that responds to Anderson's piece by entering it and engaging emotionally, visually, and viscerally through a lens that considers mothers/motherhood.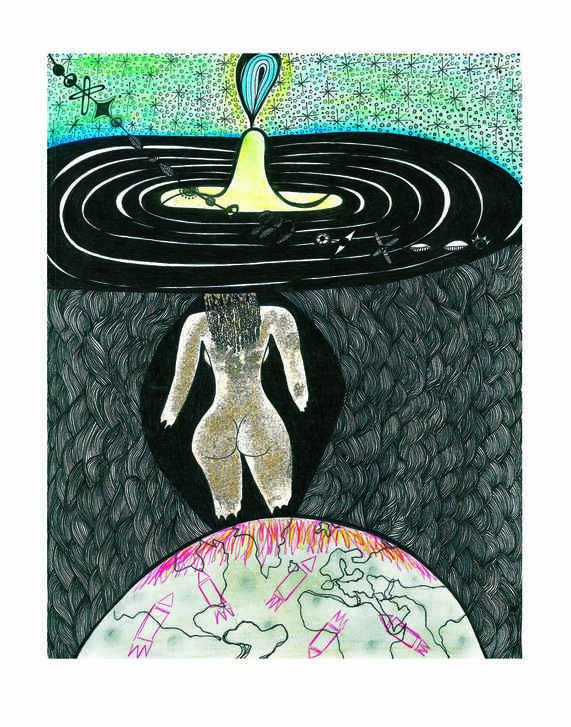 We encourage and invite voices from marginalized communities.
If you've been in a recent or upcoming issue of MER VOX (online) or MER (print issue 19), please wait until the next call to submit to VOX.
Please submit up to three unpublished poems in a single word doc, no more than one page each, by May 31, 2021, to [email protected].
You will be notified ONLY if your work was accepted by June 4, 2021.
If accepted, your work will be featured as one of approximately ten poems in The Mom Egg VOX Folio.
We're really looking forward to reading your work!
Jenn and Cindy
Mom Egg Review co-poetry editors
About the Artist: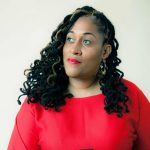 Keisha-Gaye Anderson is a Jamaican-born poet, creative writer, visual artist, educator and media strategist living in Brooklyn, NY. She is the author of the poetry collections Gathering the Waters (Jamii Publishing 2014), Everything Is Necessary (Willow Books 2019), and A Spell for Living (Agape Editions 2019), which received the Editors' Choice recognition for Agape's 2017 Numinous Orisons, Luminous Origin Literary Award. A Spell for Living is a multimedia e-book, that includes music and Keisha's original art work. She is a past participant of the VONA Voices and Callaloo writing workshops, and was short-listed for the Small Axe Literary Competition. In 2018, Keisha was named a Brooklyn Public Library Artist in Residence. Her art has been featured in exhibitions throughout the greater New York City area. Keisha is a graduate of the Syracuse University Newhouse School and holds an MFA in creative writing from The City College, CUNY. See more of her art here: https://keisha-gaye-andersons-store.myshopify.com/collections/art-prints/products/framed-poster-escape