Legacy –
Rage Hezekiah
Legacy is a new series in which poets and writers reflect on a writer or writers who inspired them, whose works spoke to and influenced them and whose legacy continues to inform their work. Curated by Ana C.H. Silva.
I remember reading Sylvia Plath's "Daddy," in the bathroom of my childhood home. I was around eight years old, and my parents kept a waterlogged anthology in a stack of books for bathroom reading. I was likely pretty confused by what I had read, but I remember feeling as though I'd stumbled upon something I wasn't supposed to see. I think reading this poem as a child opened up a new awareness of what writing could be.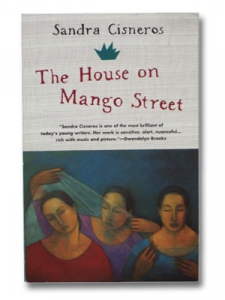 Years later, in eighth grade, I read Sandra Cisneros' The House on Mango Street, and fell in love with the narrator's voice. In "In My Name," she writes, "In English my name means Hope. In Spanish it means too many letters. It means sadness, it means waiting. It is like the number nine. A muddy color. It is the Mexican records my father plays on Sunday mornings when he is shaving, songs like sobbing."
I loved those lines, and they are some of the first few lines of literature I memorized as a young person. Reading Cisneros' work opened my eyes to a world of literature I didn't know existed. I spent every Saturday walking to my local library, and during that time I read every book I could find by Sandra Cisneros. I think one of the reasons I identified so strongly with Cisneros' work was her willingness to boldly tell women's stories. She wrote about sexuality, complicated relationships, and the expectations of our families. She wrote about feeling different, and having brown skin. I saw so much of myself in her work, and I clung to it.

LOVE POEM FOR A NON-BELIEVER
Sandra Cisneros
Because I miss
you I run my hand
along the flat of my thigh
curve of the hip
mango of the ass  Imagine
it your hand across
the thrum of ribs
arpeggio of the breasts
collarbones you adore
that I don't
My neck is thin
You could cup
it with one hand
Yank the life from me
if you wanted
I've cut my hair
You can't tug
my hair anymore
A jet of black
through the fingers now
Your hands cool
along the jaw
skin of the eyelids
nape of the neck
soft as a mouth
And when we open like apple
split each other in half and
have seen the heart
of the heart  that part
you don't  I don't
show anyone  the part
we want to reel
back as soon as it
is suddenly unreeled like silk
flag or the prayer call
of a Mohammed  we won't
have a word for this except
perhaps  religion
When I graduated college, I pinned a copy of Mary Oliver's "Wild Geese" on the wall where I was staying, and I continued this trend for years. That sad scrap of paper travelled from a cabin in Vermont, to a yurt in Northern California, to a tiny room in a raucous Oakland apartment.
WILD GEESE
Mary Oliver
You do not have to be good.
You do not have to walk on your knees
for a hundred miles through the desert, repenting.
You only have to let the soft animal of your body
love what it loves.
Tell me about despair, yours, and I will tell you mine.
Meanwhile the world goes on.
Meanwhile the sun and the clear pebbles of the rain
are moving across the landscapes,
over the prairies and the deep trees,
the mountains and the rivers.
Meanwhile the wild geese, high in the clean blue air,
are heading home again.
Whoever you are, no matter how lonely,
the world offers itself to your imagination,
calls to you like the wild geese, harsh and exciting–
over and over announcing your place
in the family of things.

This poem is a favorite to many, and for good reason. I love the simplicity of the first sentence, the opening line still gives me so much comfort. I see the softness of Oliver's poem and the desire of Cisneros' work in my poem, "Dozen."
DOZEN
Rage Hezekiah
Winter holds the light close,
tight against its chest,
before dawn warms
wet hay beneath our feet.
Frost clings to each blade of grass­­—
what little growth remains before snowfall.
We unearth the flannel and down,
smelling of cedar beams.
I watch her calloused hands
in motion, a fragile strength easing
into each nesting box
where laying hens await
her tender reach. I think: Yes.
I would wait quietly too,
my eyes closed knowing
she would come every morning;
the grasp of her hand
below my body's down,
retrieving what I'd made
while she was sleeping.
For the past year I've been deep in a project of writing about my early sexuality, and I see the influence of reading Cisneros in my adolescence. It took me a long time to be willing to write openly about sex and sexuality, and I'm grateful for the publications that have created space for those poems. When I first started writing poems seriously, I relied heavily on nature poems, and it took me a while to lean into writing more boldly.
Plath, Cisneros, and Oliver were significant to my entry into poetry. Today, I continue to look to and learn from Toi Derricotte, Nikki Finney, Tracy K. Smith, and countless others. My first full-length collection, Stray Harbor, is driven by the confluence of nature and sexuality, and I'm grateful for all those before me who have helped me walk this path.
---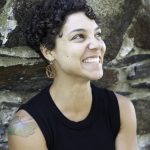 Rage Hezekiah is a New England based poet and educator whose poems have been anthologized, co-translated, and published internationally. She is the author of Unslakable (Paper Nautilus Press, 2019) and Stray Harbor (Finishing Line Press, 2019). You can find out more about her writing at ragehezekiah.com.