MER VOX Quarterly – Fall 2018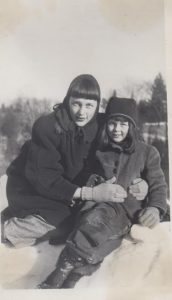 The Virginia Project is a collaboration between poet Tina Barry and several visual artists.
In 2014, when Tina Barry moved from Brooklyn to High Falls, she learned that the artist Marc Chagall and his partner Virginia Haggard had made a similar move to the town in 1946. After some research, Barry started writing prose poems in the voices of [Chagall's lover Virginia] Haggard, and her five-year-old daughter Jean McNeil. Visual artists show work in response to the poems.
ARTISTS
Lori van Houten – White Flannel
Amy Talluto – High Falls
Giselle Potter – Circus
Heige Kim – So I Came From the Sea and Sat Down
Wendy Hollander – Daylilies
Trish Gianakis – Birth
Barbara Danin – Nocturne, I'm Clairvoyant