October 2016 – FALL
In This Issue

"Stretch Marks" is collection of poetry by a group of English language writers who have, temporarily or permanently, made their home in Israel. Whether born speaking English, Dutch, German, Hebrew or Arabic, each of us has had to stretch to adapt to a new tongue, new culture, and/or new religion….
Featured Writers:
Akilah Mosley – "Birthright"
Katie Green – "El-Natan"
Shoshana Sarah – "Make a Name"
Batnadiv-Hakarmi Weinberg – "Mothers"
Joanna Chen – "Night"
Geula Geurtz – "Prayer"
Britta R. Kollberg – "Happiness in fourteen lines, flawless"
Alana Ruben Free – " To NOT Know You is Still to Love You"
Marva Zohar – "Stretch Marks"
Margot Saffer – "The Last Resort: Directions When Moving Without a Map"
Rasha Mansour – "Every Night, when you go to bed, don't forget to sleep!"
---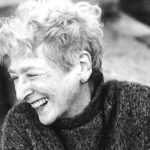 A video conversation about the writing life, Segal's life and work, and upcoming projects; a fascinating look at the author of "Her First American," the Pulitzer-nominated "Shakespeare's Kitchen," and many more.