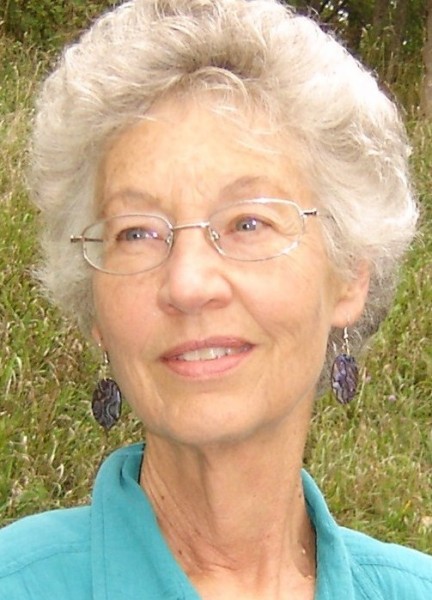 Review by Mindy Kronenberg
In World Enough and Time, Mary Makofske finds inspiration in the persistent observation of human engagement. Whether in an overheard conversation or the witnessed pantomime of curious children, we learn to fill life's cautionary path with ritual and self-declaration. The poem of the title that is a line in Andrew Marvell's "To His Coy Mistress" begins with an overheard come-on at a fraternity party, an intimate and unlikely recital of verse that despairs for the fleeting pleasures of beauty, youth, desire, and love. The impact of the 17th century work in its own time is somewhat diluted in our era of extended life spans and sexual pursuit, and Makofske muses that it's "Harder to hang the shadow of the grave over / a lovely woman's head when sanitation / and medicine defend us…" In our time, she reminds us
…Our lives have
stretched to accommodate serial marriages,
stables of affairs, and hook-ups. Time's
winged chariot slowed to a cruise upstream
on a leisurely river with plenty of stops
along the shore. (33)
Yet Love's mystery still surprises us, and can catch us unaware, "like some tough / perennial or volunteer seed …" while we move through elongated but limited life.
There are discoveries unleashed in poems about family that ring with the truth and beauty of genuine inquiry and poetic insight. Makofske summons her parents' youth as an eloquent and empathetic biographer. We bear witness to these episodes and experience yearning through each poignantly descriptive tale. In "My Father, 1928," We see him rising in the cold, dark early morning on a milk-run, an uneventful opportunity:
Where did you go as you followed
a horse's balloon of breath, the echo
of his iron-clad step, down streets
whitewashed with winter, chiming
milky bottles against stoops and peering
in steamy windows of flats and houses? (15)
The poet pays homage to her mother's youthful tenacity and altruism in "My Mother, La Profesora, 1938," where we enter the schoolhouse of poor Mexican children who become her charges, and
One by one they bend their heads
over the sink where she lathers
lye soap into their black hair, rubs
their scalps, and feels below their skulls
such energy, minds storing hard words
she teaches, rough consonants that refuse
to sing. Because the school has running water,
she considers this, too, her job,
washing out lice that distract
them from lessons. … (16)
It's not pity but indignation that drives the young teacher's devotion. "She wishes she could wash shame / from their lives, the history she must / teach where they are the invaders, the defeated."
The tender and sometimes trying tasks of caring for aging parents or young children settle uncomfortably in poems like "Sweet, Bitter, Bittersweet," and "Taking my Grandson Out of his High-rise Building." In the former, formalist poem, the lines capture the tension and gravity of love, enhance the wistful narrative of aging and dependence. A troubled dynamic hovers as the poet feeds her father:
I saw my reflection swimming in his eyes
when he slid from his chair. I thought he was faking.
Blind to how sweetness can turn on his body now.
Only the doctor's chart could prove me mistaken.
When he slid from his chair, I thought he was faking,
as he thought my mother was when she held her heart.
No doctor's chart could prove him mistaken.
Turning to stone under stress is my greatest art. (29)
In the latter poem, a winter wonderland has deteriorated into a slush-filled city yard, an adventure, she admits to her grandson, that's dimmed by a "curdled sky…/ It's not the world I meant for you to have." She feels defeat as she tries to build a snow man:
There are no stones for eyes, no twigs
for withered arms. I find a wood chip,
then another, press them into that hard
countenance. The snowman squints, as if
resenting being brought so close to life. (42)
Mary Makofske mines the unexpected riches of discovery in each poem, whether spare and imagistic or elaborate and politically vibrant. As with the largess found in "Zachary Discovers Stones" (43), the treasured pebbles collected by a curious child, "bending down to find what's small, of no / value unless noticed, / his attention polished / like some rare gem," Makofske gathers moments that shine with her skillful voice, gleam on the page waiting to be read.
World Enough and Time
by Mary Makofske
Kelsay Books, 2017, $17.00 [paper] ISBN 781945 752605
113 pp
---
Mindy Kronenberg is an award winning poet and writer with over 500 publication credits world-wide. She teaches writing, literature, and arts subjects at SUNY Empire State College, publishes Book/Mark Quarterly Review, is Editor of Oberon poetry magazine, and the author of Dismantling the Playground (Birnham Wood) and Images of America: Miller Place (Arcadia).