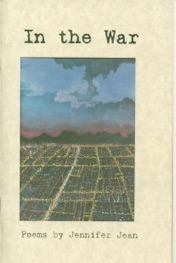 Growing up in the shadow of my absentee Vietnam War veteran father, it always seemed like I inherited some, and too much, of his post-service sensibilities—he was diagnosed with Post-traumatic Stress Disorder before his second tour finished.  I've always suspected much of my hyper-vigilant survivalism, and fear of people and divinity, is connected to how he was when he and my mother conceived me.  Or maybe the Vietnam War is just an easily accessible historical context in which I can place him in order to connect with him in some tangible way?  In any case, as an adolescent this desire to connect to my unreachable father bordered on obsession.
I'm a mom now, passing along my own peccadilloes and flaws…and maybe my sense of constant longing and loss. And I don't want my kids to inherit anything from me that comes from war!  My son and my daughter will already have to find their way to loving an enemy, to turn from war to peace, in a world that dives into war without thought.  This is why I've been writing my way out of this obsession—I've been purging my demons and opening to grace through writing.  I pray my children benefit.  My new poetry chapbook, In the War, is part of this effort.
As well, I'm working with my brother's production company, Strange Bela, on a series of "trailers" using poems from the chapbook.  This one here is our first and it's a rather raw work in progress.  Before collaborating on the trailer, I read a lot about making poem and book trailers—about the how of it—but no one mentioned the way a remaining layer of darkness can be lifted by working out a difficult topic in a medium that acts in tandem to poetry.  This trailer process was liberating indeed!  I hope you can appreciate the work here and I wish all of you—and all our children—peace.
Here is the text of the poem
In the War, I
When I was twelve I willed the soldiers home.
All the men were bright and rank,
and frayed—and blood
flowed from their hearts unbound.
They'd died of shrapnel or honor,
toxin or friendly
fire. These spirits named and numbered
deaths by your hand, by your side
during the eon of your two tours.
Still, I could not understand the conflict—
Viet Nam.
I needed intel, and your men in their camo
to lead me through warfare and weather, through white
lies in letters home. They helped me
find the hills and huts
you conquered
by chance, in wonderment, by force.
("In the War, I" is excerpted from a longer poem
originally published in The Awakenings Review in Fall 2008)
---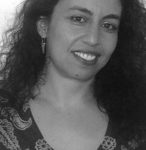 Jennifer Jean's poetry chapbook In the War was published in 2010 by Big Table Publishing Co. Her poetry, essays, literary interviews and reviews have been published in numerous journals, including North Dakota Quarterly, Denver Quarterly, Awakenings Review, Santa Clara Review, Southern California Review, Caketrain, Relief Quarterly, The Wilderness House Review, Art Throb and Megaera; she is Poetry Editor for the arts and lifestyle magazine Art Throb, is co-director of Thursday's Theatre of Words & Music artist's performance series; and, she teaches writing and literature at Salem State College. Her website is http://www.fishwifetales.com.